Ready to take the plunge into social media?
Digital marketing tools are awesome, powerful, numerous — and they can be a tad overwhelming.
How do we use social networks in everyday life? Grab a glass of wine, take a deep breath and click on the Conversion Prism (below) for the big picture. From Brian Solis & JESS3, the Conversation Prism is a visual map of today's social media landscape.
YOU are at the center. How do you relate to today's networks?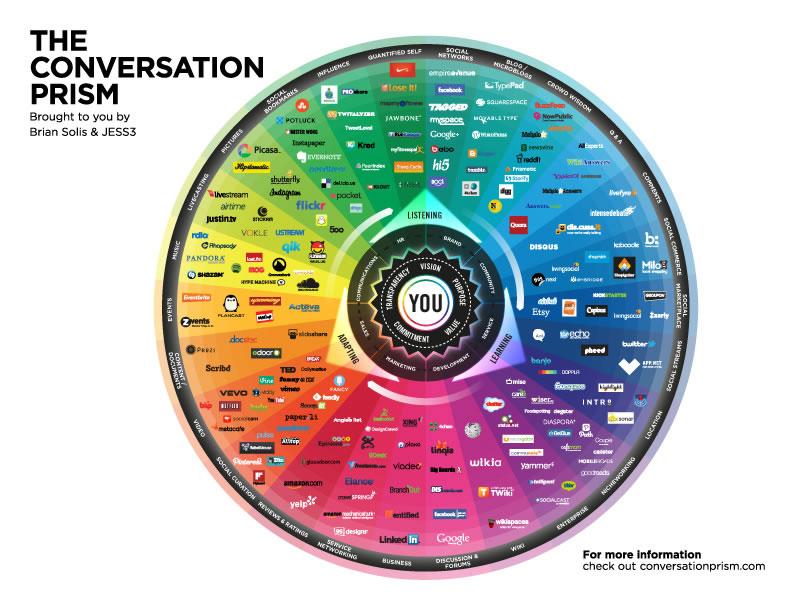 The key is to figure out the best social network(s) to reach your target audience with the time and resources you can devote to social media marketing.
How can you best connect socially with your target audience?
What kinds of messages and calls to action are relevant to them?
How can you integrate social media to lead your niche?